Sponsored Videos
---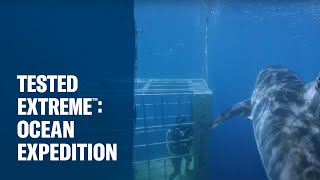 LP Legacy® Tested Extreme™: Ocean Expedition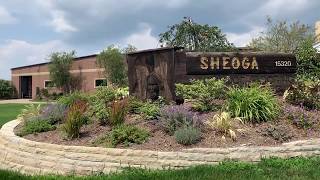 Sheoga Flooring: Authentic Textures & New Stain Colors Summer 2019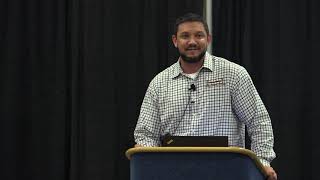 DuraSeal 2019 Demo Theater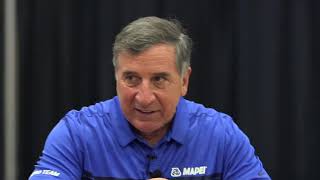 MAPEI 2019 Demo Theater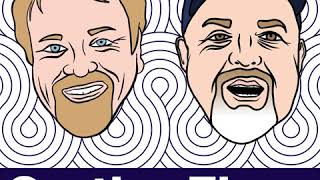 Bona Podcast Trailer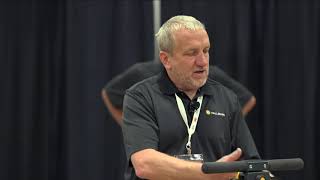 PALLMANN SPIDER 2019 HFM Demo Theater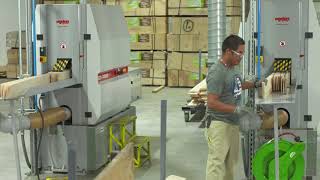 Aacer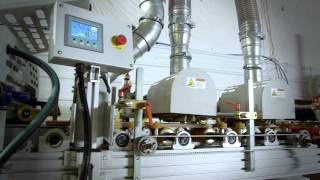 Cefla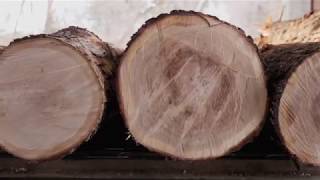 Graf Custom Hardwood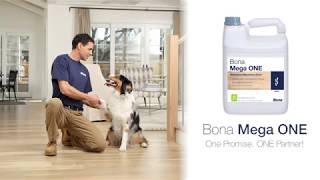 Bona Mega ONE™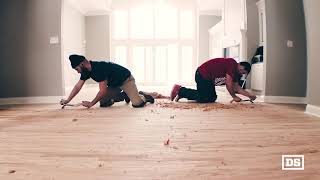 DuraSeal
Bona R880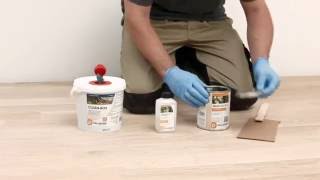 Pallmann Magic Oil 2K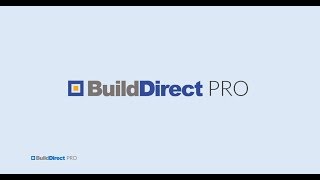 The BuildDirect PRO Program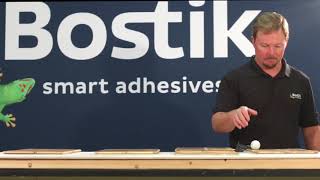 SoundGuard™: Hardwood Acoustics Demonstration
LP Legacy® Tested Extreme™: Waterfall Expedition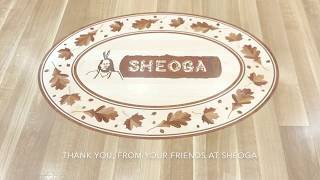 Sheoga Flooring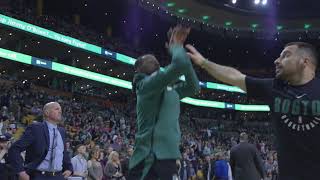 Bona and the Boston Celtics Unveil #bannermoments Room to Sweeps Winner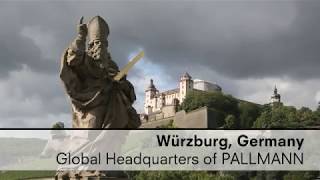 PALLMANN Corporate Video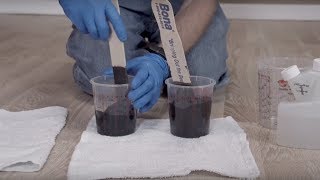 Bona Craft Oil Design Methods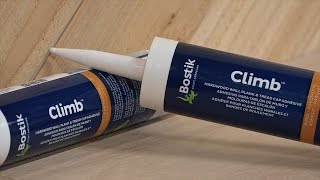 Climb™
LP Legacy® Tested Extreme: Expedition #2
Aacer Flooring Mill Tour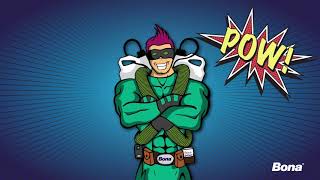 Bona Atomic Adventure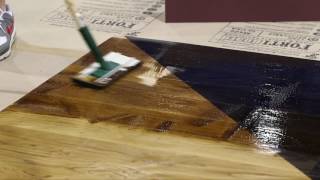 DuraSeal Quick Coat Penetrating Finish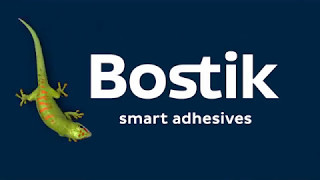 The Art of Hardwood Flooring Design Contest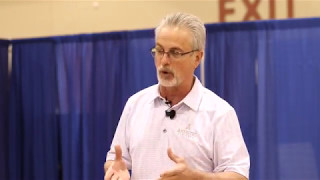 Stair Nose Installation Techniques from Artistic Finishes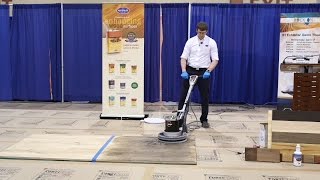 How to Apply Waterlox TrueTone
LP Legacy® Tested Extreme™: Ocean Expedition

Our Toughness Runs Deep. We've gone to new lows to test the superior moisture resistance of LP Legacy® premium sub-flooring. Not only is it the stiffest sub-floor out there, its high density also provides exceptional fastener holding strength. Whether you're installing hardwoods, tile or something just as durable, you know your floors will be solidly supported long after your work is done. Take a deeper dive with this eye-popping video to see what we mean.

Sheoga Flooring: Authentic Textures & New Stain Colors Summer 2019

Since 1982 Sheoga Flooring has milled hardwood floors with quality, precision & beauty. Recently the Sheoga team has developed techniques to replicate authentic sawcut & bandsawn textures on both solid & engineered flooring. Also new to Sheoga are several new stain colors such as Morning Dawn American Oak and Grey Saddle Hickory!

DuraSeal 2019 Demo Theater

Bona Podcast Trailer

Did you know that Bona has a podcast? On the Floor with Wayne and Rob features entertaining banter between Wayne Highlander and Rob Johnson as they discuss anything and everything relating to hardwood floors. Subscribe to On the Floor wherever you get your podcasts and catch a new episode every Wednesday. You won't want to miss this!

PALLMANN SPIDER 2019 HFM Demo Theater

This video filmed at the 2019 NWFA Expo demonstrates the capabilities of the PALLMANN Spider a revolutionary new way to sand wood floors from start to finish. The PALLMANN Spider uses planetary gearing to give you the flattest floor while reducing edging time on a floor by over 50%. This is the next generation in floor sanding.

Aacer

How does Aacer Flooring manufacture their engineered flooring? Take a walk with us through our manufacturing facility in Peshtigo, Wisconsin. We'll show you how Aacer Flooring does engineered flooring.

Cefla

CFS by Cefla is the modular flooring finishing system that helps you expand your production capabilities without a significant investment in additional floorspace. The CFS is ideal for custom, just-in-time or small production runs. Italian inspired design, made in USA.

Graf Custom Hardwood

Located in Portsmouth, OH, we're a family-run company with decades of knowledge and experience in the hardwood industry. That knowledge and experience grows with every generation, guaranteeing that the work we do today is always the best we've ever done. Quality isn't just a feature we try to build into our product. Quality is our legacy and we work hard to continue that legacy every single day. We specialize in flooring that uses a sawing pattern called Rift & Quartered. A Rift & Quartered plank is cut perpendicular to the growth rings, resulting in a tight, straight, vertical grain. Not only is it visually stunning, but it is also the most dimensionally stable cut of lumber possible. A Rift & Quartered plank will expand evenly and vertically, increasing the structural integrity and lifespan of our flooring. What sets Graf Custom Hardwood apart is our high level of craftsmanship, a level that can only be reached because of our passion and our town. Every day we strive to push the industry past its current limits and to do the best work we have ever done. We are determined to exceed all expectations and not only reach the high standards set by our customers, but surpass them. We will go above and beyond to make sure that happens. We're able to do that, in part, because of our town. We're located in Portsmouth, OH in the foothills of Appalachia. All the natural beauty and resources that surround us here give us a surplus of top class White Oak, Red Oak, and Walnut. All four of our collections—Solid, Engineered, Prefinished, and Style—start with logs we've sourced from within 400 miles of our plant. When you combine the most passionate and skilled craftsmen in the industry with the high quality Appalachian oak and walnut, there's only one possible outcome: the greatest hardwood flooring company in the world.

Bona Mega ONE™

Bona Mega ONE™ is a one-component finish you can depend on for a job well done. Super durable, a crystal clear finish, and great build. It's the new star in the Bona Waterborne Finish family. Bona Mega ONE is clear, it's versatile, and it's Bona. Your best partner for every contracting need.

DuraSeal

Since 1898, DuraSeal has manufactured the most innovative, highest quality products to be used for every application and environmental demand. By focusing on your customer, you can carry on a strong reputation on heritage, superior quality, innovation and commitment to do the job right the first time. Every time. To request a product demo or contact a sales rep, visit us at www.duraseal-wb.com.

Bona R880

Bona R880 is a firm-elastic silane-based construction adhesive. With an extremely high initial bonding strength and rapid setting formulation, it is perfect for horizontal and vertical applications alike. The bonding process can be accelerated by lightly misting the substrate prior to application, and/or lightly misting the adhesive once applied.

Pallmann Magic Oil 2K

The Magic Oil 2K video demonstrates the proper application of Magic Oil 2K Magic Oil 2K is a 2-component hardened oil penetrating finish for residential and commercial applications. It provides a velvety, matte finish that repels dirt and water and gives the floor a rich, European hand-rubbed appearance.

The BuildDirect PRO Program

Thanks for watching! For more information on our PRO rewards program, click the link above or chat with one of our account reps via email at bdpros@builddirect.com or over the phone at 1-855-330-3346

SoundGuard™: Hardwood Acoustics Demonstration

A select number of Bostik's premium hardwood adhesives are labeled with the SoundGuard™ icon, which indicates that the all-in-one adhesive is designed to reduce sound at a level comparable to ¼" thick cork underlayment. In this video, we demonstrate sound reduction in four different kinds of hardwood installations and discuss the value in using a Bostik product for hardwood installations.

LP Legacy® Tested Extreme™: Waterfall Expedition

In a remote forest in British Columbia, LP product experts and two of the world's leading kayakers embarked on the ultimate testing mission: to prove the strength and durability of LP Legacy® sub-flooring by exposing it to one of Mother Nature's wildest extremes. Under the lens of adventure photographers and videographers, the Tested Extreme™ team sent an LP Legacy sub-flooring panel over the edge of Britannia Falls, a 70-foot drop at 625 cubic feet per second.

Sheoga Flooring

Sheoga's video highlights the craftsmanship and attention-to-detail our team employs while manufacturing ¾" Solid & Engineered hardwood flooring – from acquiring responsibly-procured lumber, to grading, air-drying & kiln-drying on premises, through the defecting and milling process. See for yourself! Feel free to contact us at 800-834-1180 for availability & pricing. We looking forward to hearing from you and thanks for watching!

Bona and the Boston Celtics Unveil #bannermoments Room to Sweeps Winner

For the second season, Bona and the Celtics teamed up for a fan sweepstakes where the winner received a 5'x5' piece of parquet from the 2008 NBA Championship floor! See the winner's reaction to the once-in-a-lifetime Grand Prize.

PALLMANN Corporate Video

The video above is a brief corporate video that shows the history of Pallmann in the Wood Floor Industry. The video also describes the commitment worldwide that Pallmann has to educating and training the wood floor contractor in the latest advancements in Wood Floor Installation Technology. Additional educational videos can be found on our Pallmann USA YouTube Page.

Bona Craft Oil Design Methods

There's no denying that floor design is trending. Homeowners want to design their space around a unique floor that is truly one-of-a-kind. Bona Craft Oil gives you the versatility to blend and create a totally custom color, while over-coating with any finish in the Bona Traffic Family for the ultimate protection.

Climb™

Bostik's Climb™ is a one-component, easy gunning, non-sag adhesive that is specifically formulated for installation of hardwood flooring planks on interior walls as well as stair tread caps and risers. The Climb™ formula has superior grab strength and cures quickly to form a tenacious bond. Once cured, Climb™ remains tough, yet flexible for extreme durability, helps reduce stair squeaking, and reduces the sound of footsteps on stairs. This specialty formulation is also easy to clean off of prefinished hardwood wall planks, tread caps, and risers, even after the adhesive cures. Climb has 0% solvents, minimal odor and low VOC.

LP Legacy® Tested Extreme: Expedition #2

Under the cover of heavy rain, two professional mountain bikers, a team of videographers, and LP product experts trekked through a muddy British Columbia rainforest for a unique new adventure: putting LP Legacy® premium sub-flooring to Mother Nature's—and extreme sports'—ultimate test.

Aacer Flooring Mill Tour

Take a tour of our manufacturing process. Aacer Flooring is a high-caliber manufacturer of northern hardwood flooring. Aacer offers engineered and solid, prefinished and unfinished, smooth and textured flooring. Everything is done under one roof at our 350,000 sq ft facility in Wisconsin.

Bona Atomic Adventure

Win a $10,000 Extreme Adventure Giveaway! Have you seen the new Bona Atomic Van? Our latest innovation in dust-containment is ideal for hard-to-access commercial jobs, providing a powerful system for the evacuation of the airborne dust that is generated from the entire sanding process.

Come see the new Bona Atomic Van

and be entered for a chance to win our Extreme Adventure Giveaway!

DuraSeal Quick Coat Penetrating Finish

Learn how to burnish Quick Coat Penetrating Finish to achieve the finished appearance of a hardwax oil - BUT with the durability you know and trust from DuraSeal. With 31 packaged colors and endless intermix options you can always count on DuraSeal to deliver superior stain technology and color richness. Request a product demo or contact a sales rep at

www.duraseal-wb.com

! Follow DuraSeal on Instagram and Facebook @durasealwoodfinishes!

The Art of Hardwood Flooring Design Contest

This is an exclusive opportunity to design a one-of-a kind, hardwood floor for the lobby of a new restaurant within MGM Resorts' newest hotel in Las Vegas, Park MGM! By pushing the limits of hardwood flooring design and installation, the lobby will be the focal point of a hot, new steakhouse. It will leave a lasting impact on the space and the individuals who experience it. The competition welcomes designs from flooring installation contractors, interior designers and architects with expertise in commercial spaces.

Stair Nose Installation Techniques from Artistic Finishes

Learn about stair nose installation techniques from Artistic Finishes' Technical Sales and Education Manager, Bill Treiber. He covers new products on the market, recommended products for installation, plus tips and tricks to ensure a durable, professional looking stair nosing installation job.

How to Apply Waterlox TrueTone

Watch as Waterlox demonstrates how to apply TrueTone it's new buff-in, color-infused tung oil that enhances the color of wood, while providing a protective matte finish. Available in 11 shades, easy to maintain, low odor and VOC compliant in all 50 states.
---
Technical Videos
---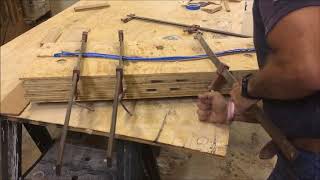 Curving Baseboards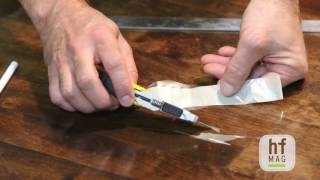 Brett Miller - Finish Adhesion Test
Tom Ourada – Natutal Live Edge Flooring Scribe Technique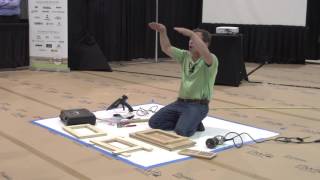 Michael Dittmer – Quick + Easy Flush Mount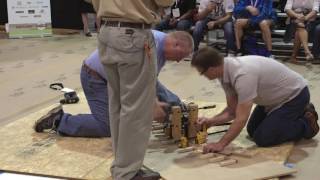 Mark Sheller – Infinite Curve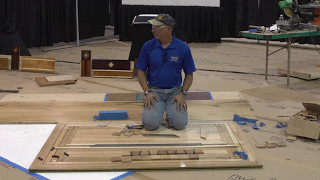 Lenny Hall – Border Patrol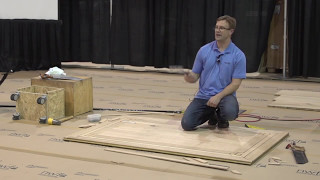 Kjell Nymark – Old School Methods Installing Strip Flooring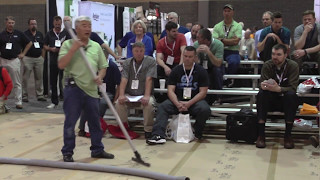 Jon Namba – New Technology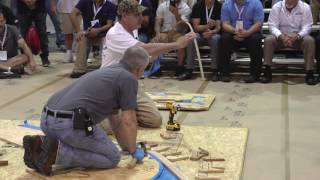 John Alford & Sprigg Lynn - Wood Bending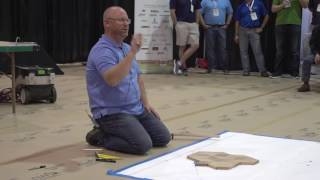 Jason Elquest – Jigs + Layouts for Custom Pattern Floors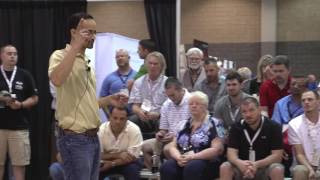 Avi Hadad – Using Shellac and Tints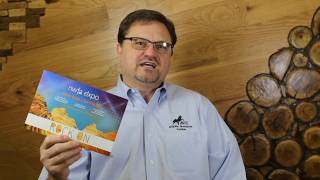 Wayne Lee: Thinking Out Loud, Episode 1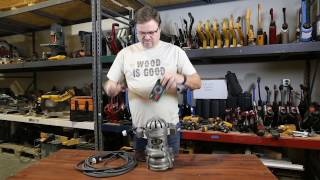 Wayne Lee: Thinking Out Loud, Episode 2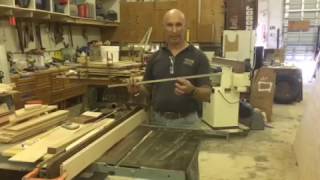 How to Cut Aluminum with Your Table Saw
Curving Baseboards

Watch as NWFA Regional Instructor Lenny Hall demonstrates how to curve a baseboard by bending fillets.

Brett Miller - Finish Adhesion Test

Watch Brett Miller, NWFA Director of Certification and Education demonstrate two different adhesion test methods on a wood floor finish.

Tom Ourada – Natutal Live Edge Flooring Scribe Technique

Michael Dittmer – Quick + Easy Flush Mount

Mark Sheller – Infinite Curve

Lenny Hall – Border Patrol

Kjell Nymark – Old School Methods Installing Strip Flooring

Jon Namba – New Technology

John Alford & Sprigg Lynn - Wood Bending

Jason Elquest – Jigs + Layouts for Custom Pattern Floors

Avi Hadad – Using Shellac and Tints

Wayne Lee: Thinking Out Loud, Episode 1

Watch as Wayne Lee, Middle Tennessee Lumber, shares his thoughts on the exciting things going on at NWFA in 2017.

Wayne Lee: Thinking Out Loud, Episode 2

Watch as Wayne Lee, Middle Tennessee Lumber, demonstrates how to test for a short in a power cord or unit using a voltage meter.

How to Cut Aluminum with Your Table Saw

Watch as Lenny Hall, Endurance Flooring, demonstrates how to safely cut aluminum using a table saw.